How Do I Become a Freemason?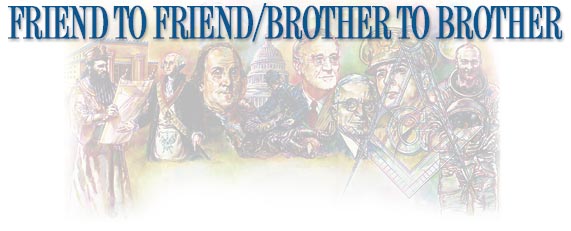 To become a Freemason, ask a friend.
Some people believe that you must be invited to join Freemasonry. This is not true! In fact, Pennsylvania Freemasons are not permitted to recruit or solicit applicants for Freemasonry. A person must ask to join the Craft.
If you are interested in learning more about Freemasonry or becoming a Freemason yourself, please let us know. If you live in Berks County, PA, I invite you to visit our Lodge Officers page and contact one or all of the Chandler Lodge officers listed via Email. One of the officers will respond to your request promptly.
Pennsylvania residents can find visit the website of the Grand Lodge of Pennsylvania where all the necessary information is available to you regarding membership requirements and Masonic lodges in your neighborhood.
Those of you visiting from outside of Pennsylvania can look in your local Yellow Pages under Fraternal Organizations for the phone number and address of your local Masonic Lodge. Simply stop by the lodge or give them a call. If you need further assistance, please Email the webmaster.
You can also take advantage of the power of the Internet and search for the "Grand Lodge" of your state using a search engine like Google, Yahoo or Vivisimo. On those websites you will most likely find plenty of information about Freemasonry in your area and also how to join.